We're here to help you answer the frequently asked question: what are superfoods? A relatively new term coined in the early 21st century, mostly for use in marketing, superfoods are foods that are packed with nutritional goodness and naturally provide plenty of health benefits.
Superfoods are often a great source of essential vitamins and minerals, and provide high nutritional value from fibre, protein, and other great nutrients.
Discover the top 10 superfoods we're loving that you can easily add into your diet today.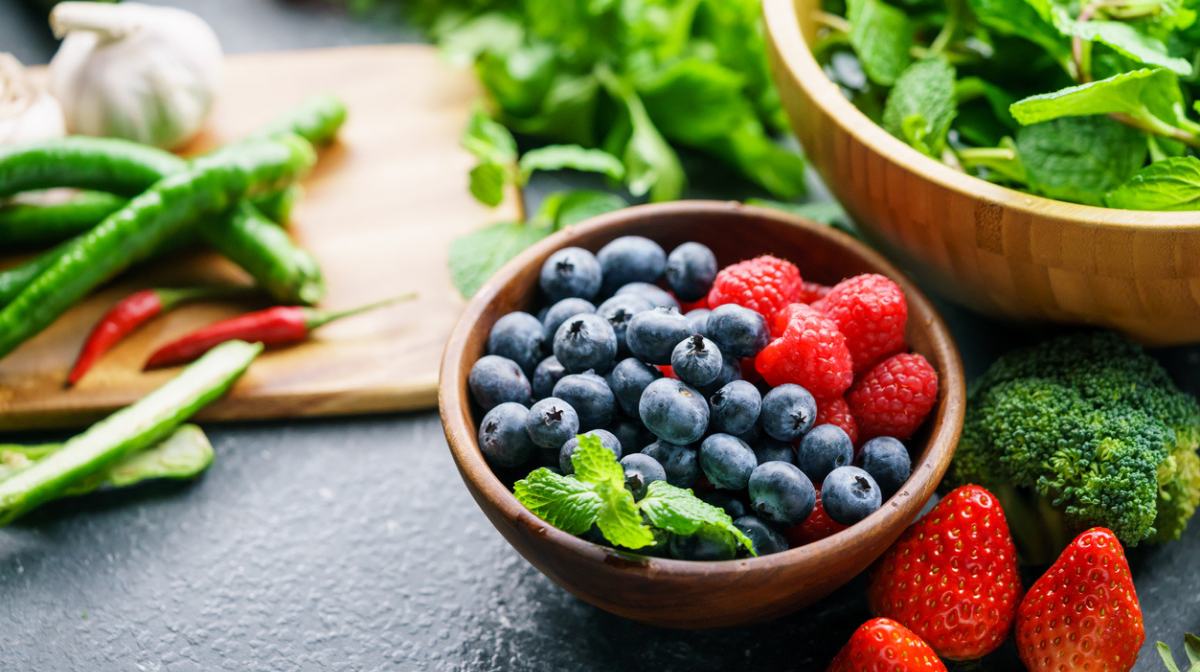 Top 10 Superfoods to Add to Your Diet
1. Blueberries
Out of all the berries, blueberries always come out on top as the best superfood. Rich in both vitamins and fibre, this little berry is packed with anthocyanin, which is a type of flavonoid that provides essential antioxidants to help protect against free radicals that contribute to ageing skin. Berries are a great superfood for adding to your morning oats or to smoothies and are just as delicious to consume on their own.
Try our delicious vegan protein smoothie for a great way to add more blueberry superfood into your diet:
2. Garlic
Garlic is a flavoursome superfood. This pungent and super popular spice is a staple ingredient in an abundance of dishes throughout the world. Not only does it pack a punch with its flavour, garlic is a superfood because it's packed with nutritional goodness; providing a source of protein, fibre and carbohydrates while being low in calories, and with vitamin B6, potassium and iron among others, garlic is believed to have multiple health benefits.
3. Turmeric
We've added this spice to our list of superfoods due to the incredible health benefits of turmeric. Known for its antioxidant properties, you can easily introduce this superfood to your diet with turmeric powder or in the form of turmeric supplements such as our mykind Organics Herbal Turmeric Tablets. With added black pepper, these turmeric tablets are a quick and effective way to add this superfood to your diet.