Do you ever feel stressed or that sense of burnout? No doubt that from time to time, we've all encountered stress at some point. Whether that be juggling your at home responsibility with work, as well as balancing your social life. However, learning how to manage your stress and burnout is crucial in maintaining a healthy lifestyle and wellbeing. We've put together the perfect guide on how to cope with stress and burnout, including healthy tweaks and organic vitamins for stress relief.  
Carry on reading to unlock all our tips on how to manage stress and burnout. 
What is Stress?
We often hear the word 'feeling stressed', but what really is stress? Stress is your body's natural reaction to when it feels under pressure or threatened. It normally happens when your body feels like it can't manage or control the specific situation you're in.
Although feeling under pressure can sometimes give us a burst of motivation, experiencing stress for long periods of time may lead us to feel physical, mental and emotional exhaustion, often referred to as burnout.
Signs of Stress and Burnout
There are multiple tell-tale signs of stress and burnout, but here are just a few for to look out for:
May increase the feeling of anxiety
May decrease your attention span
May increase irritability
May affect self-confidence
May impact your eating
May increase insomnia
What Causes Stress and Burnout
We all deal with stress and burnout differently. Your stress tolerance might be higher or lower to your peers and can be caused by various things. Whether that be pressures at work, school or at home, there are a range of situations in life we can encounter that can lead to stress. Here are some of the possible causes of stress and burnout:
Difficulties in our personal lives
Life changes e.g. moving house, expecting a baby or starting a new job
Increased workload
Work changes
Health concerns to you or your peers
Financial issues
Feeling lonely
Low mental health
How To Manage Stress
If you're looking for ways to overcome stress and burnout, here are 5 stress reducing tips for you to introduce in your everyday routine to try and prevent burnout:
1. Exercise
Exercise can contribute to multiple health benefits, but it may help to relax your body and help your mind switch off from any stresses you've encountered during your day. It doesn't have to be intense, just a simple walk or jog around the block to get your body moving. This way you can help boost your mood, thanks to the release of serotonin (a happy hormone).
2. Yoga
Yoga is known for soothing and relaxing the body. The stretching and attention to your breathing, not only helps you concentrate specifically on your movement but it can also help relax your mind, while building up strength at the same time. If you've never tried yoga before, here are a few beginners yoga moves for you to try out:
Mountain Pose: Simply stand up tall with a strong posture and your feet together
Forward Fold: Stood up, reach out and bring your hands to the ground
Child's Pose: Start with kneeling and sitting on your knees. Lean forward and rest your forehead on the floor.
3. Eat a Balanced Diet
Encountering a lot of stress can take a toll on your nutrition. Although you might be tempted to pick up your favourite comfort foods to soothe any stress symptoms, others might lose their appetite. This can have an impact on your body's ability to work and function at its optimal performance.
A well-balanced diet will ensure your body maintains its motivation and stay energised. A great way to ensure you're maintaining a balanced diet, especially if you're tackling a working week, is meal prepping. While meal-prepping, we'd recommend including as many essential nutrients and vitamins that your body needs, like iron, magensium and, vitamin D
4. Meditate
Meditating is a quick and easy technique that may help eliminate any stress built up and prioritise your mental health. It can work to help ease any worries and allow you to take on your concerns that's causing you stress with a new approach.
Read more in our own guide to practicing mindfulness here:
5. Take a Bath
Unwind from all the stresses you've experienced throughout the day with a bath! Taking a bath and submerging yourself in warm, soapy water may help to reduce pain and inflammation as well as help to calm down any stress, anxiety and reduce signs of burnout. This way you can work to boosting your mental health and manage your stress levels before you head off to bed.
The Best Supplement for Stress
Along with the above stress reducing tips, there are also a range of supplements you can introduce into your routine to manage burnout. Made from natural ingredients that can be traced back to their seed, check out our wide range of supplements you can add to your diet to help reduce your stress levels. 
1. Microbiome Mood+ Capsules 
Our Dr Formulated Mood+ Microbiome Supplements contains a unique blend of microbiome, ashwagandha and organic blueberries, that are specially formulated to promote your wellbeing and enhance your mental health. 
2. Magnesium 
Magnesium is a crucial mineral that may help boost your wellbeing, along with providing you with multiple health benefits. At Garden of Life, our Whole Food Magnesium Powder available in two delicious flavours including Raspberry Lemon and Orange can be simply added to water and is a easy way to add more magnesium to your diet. 
Learn more: Magnesium Health Benefits
3. Adrenal Herbal Stress Balance Tablets
This super convenient vitamin B-complex and ashwagandha tablet is another great supplement that can help you overcome any stresses you've experienced throughout the day. Prioritise your wellbeing and manage any feelings of stress and burnout with Garden of Life's Organics Herbal Stress Balance Tablets. 
Check out more stress relief and burnout supplements to incorporate in your diet here: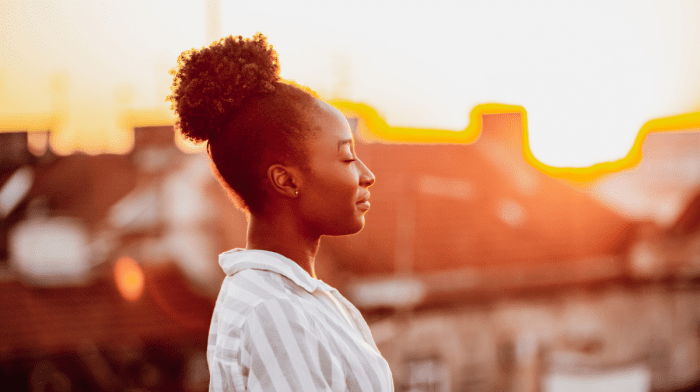 Get the lowdown on the best vitamins for stress with Garden of Life.