There's no denying that food is at the heart of Easter celebrations. With chocolate eggs filling the supermarket shelves and plenty of traditional Easter dishes to consume over the weekend, there's loads of delicious food to get stuck into.
However, if you follow a vegan diet, you may feel like you're missing out on some Easter treats. But don't worry, we've got you!
Bake Your Own Easter Vegan Pie
Every roast dinner needs a centrepiece. For an impressive pie that everyone will love, bake this vegan pie from scratch as a meat-free alternative to traditional Easter lamb or a beef wellington.
A homemade vegetable-filled pie with vegan pastry will be a real treat at your Easter celebrations. We recommend using butternut squash, sweet potato and spinach, but you could substitute some of the squash for beetroot or celeriac, or just use up whatever vegetables are knocking around your fridge drawer to help reduce food waste.
Try this vegan-friendly recipe and serve up a treat this Easter.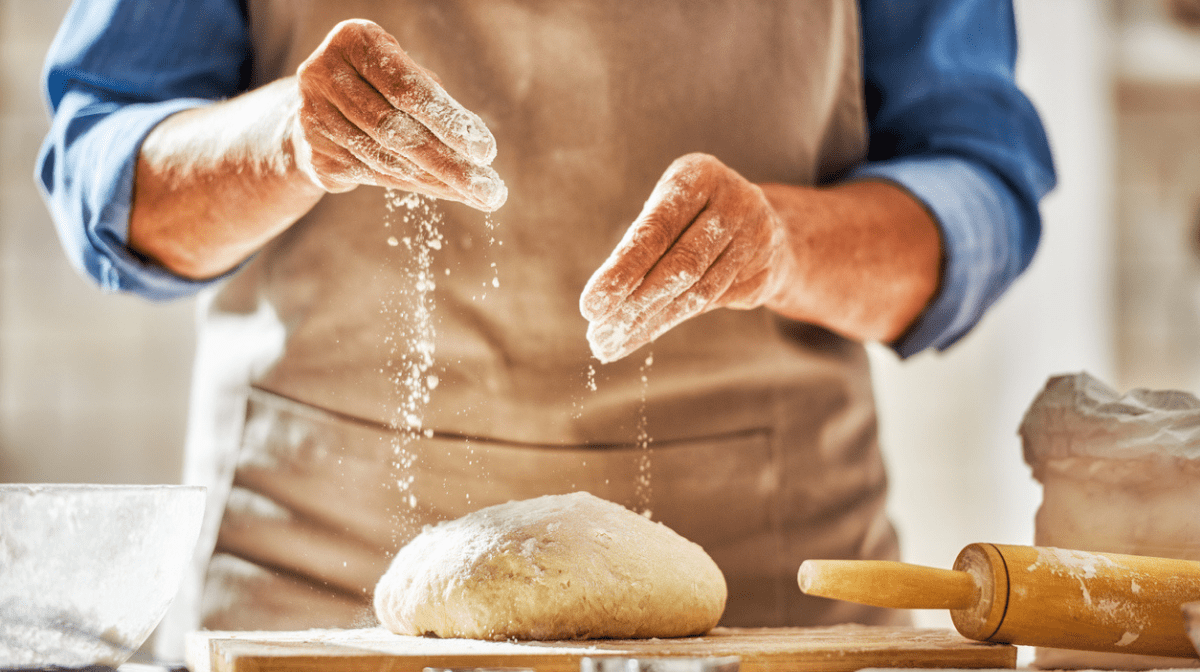 Vegan Sweet Potato and Butternut Squash Pie
Prep Time

30 minutes
Cook Time

1 hr 15 mins
Ingredients
250 g spinach, washed
750 g butternut squash, peeled and diced
500 g sweet potato, peeled and diced
2 tsp ground cumin
1/2 tsp ground cinnamon
2 tsp smoked paprika
2 sprigs fresh thyme
1 tbsp red wine vinegar
75 ml olive oil
500 g rice flour
200 ml boiling water
Splash of almond milk with 1 tbsp olive oil, for brushing
Method
Preheat the oven to 220°C.

Peel and dice the butternut squash and sweet potato and place in a large bowl. 

Add the olive oil, cumin, cinnamon, paprika and red wine vinegar to the bowl of vegetables and mix until coated. 

Tip the vegetables into a roasting tin and place in the oven for 30 minutes, or until cooked through. 

While the vegetables are roasting, take a large bowl and add the coconut MCT oil, rice flour, and boiling water and combine to form your vegan pastry dough. 

Tip the dough onto a floured surface and roll out until it's around 2cm thick. Cover with a tea towel and set to one side. 

Remove the vegetables from the oven and place in your pie dish. Top with the pastry, pressing down any overhanging pastry to create a seal to prevent spillage. Prick the top of the pie with a fork to create holes for steam to escape from to help keep your pastry crisp. 

Stir together the almond milk and olive oil and brush over the pastry. 

Bake the pie for 45 minutes or until the pastry turns golden brown. 

Allow to cool slightly before serving.
Looking for a sweet treat to complete your vegan Easter meal? Try this indulgent vegan chocolate cake recipe: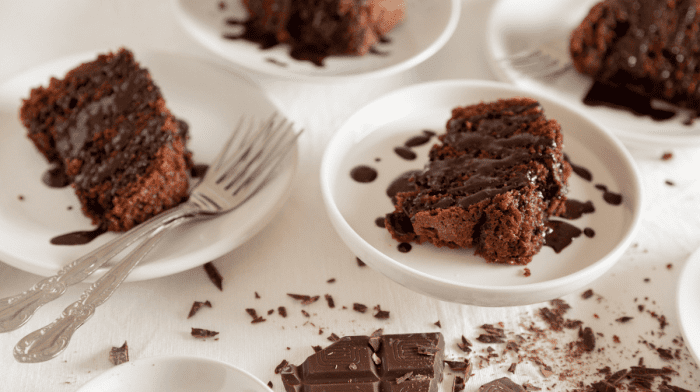 Indulge in this vegan chocolate cake this Easter.