We know how overwhelming it can be when you're expecting a baby. With an abundance of information available on what foods you should avoid when pregnant to what pregnancy vitamins you need to support the development of your unborn baby, it can be hard to know where to begin!
We've put together a comprehensive guide to the full range of pregnancy vitamins and prenatal supplements available at Garden of Life that have been designed to support you and your baby's health.
Should I Take Pregnancy Vitamins?
Eating a healthy, balanced diet should be sufficient to provide you and your baby with all the nutrients you need. If you follow a restricted diet, including vegetarian or vegan, you may wish to speak with your GP or midwife to determine what pregnancy vitamins to include in your diet.
The most important prenatal supplement to take while pregnant is folic acid, but you may wish to also research the benefits of omega 3 supplements, probiotic supplements, vitamin D supplements, calcium supplements, and vitamin C supplements too.
Discover more about the key prenatal vitamins to take in this article:
When to Begin Taking Pregnancy Vitamins
It's recommended to start taking prenatal supplements as soon as you know you're pregnant. You may wish to begin taking some pregnancy vitamins when trying to conceive too.
It is best to speak with your GP or midwife to get the best advice tailored to your specific health needs.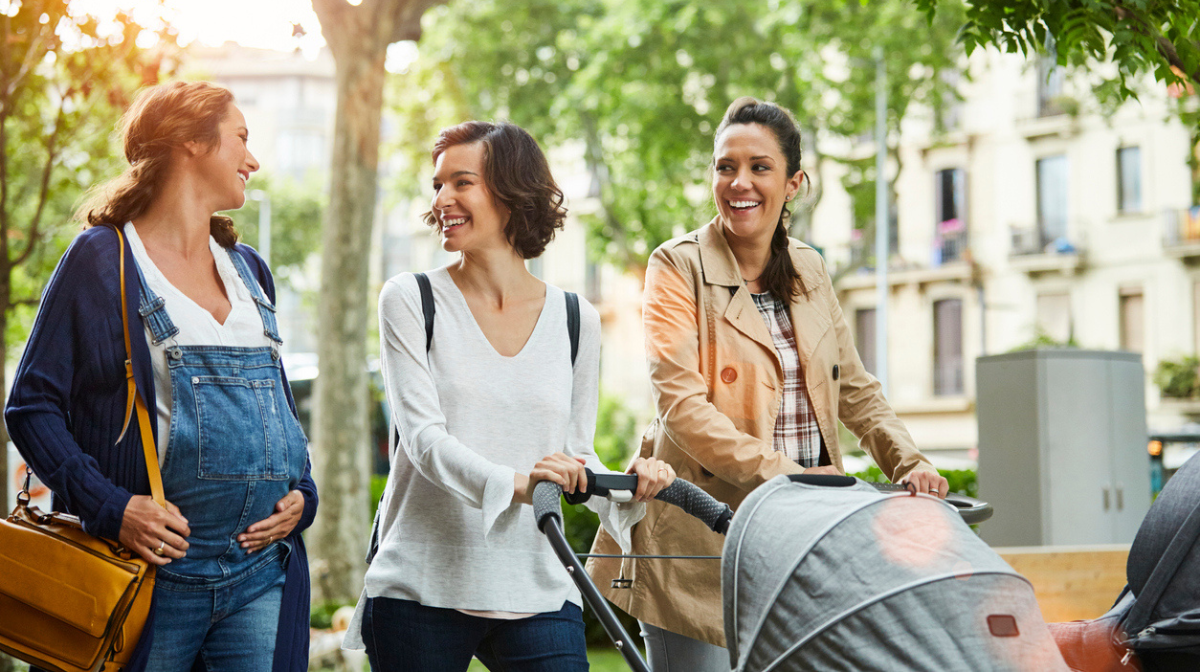 Learn more about our range of pregnancy vitamins and prenatal supplements below.
Best Pregnancy Vitamins at Garden of Life
Omega-3 Pregnancy Vitamins
Omega-3 fatty acids are a family of essential fatty acids that play pivotal roles in your body and promote your overall health. Among the fatty acids family, there are two most important members – DHA (Docosahexaenoic acid) and EPA (Eicosatetraenoic acid).
These fatty acids not only contribute to the development of your unborn baby and promoting the normal development of brain and vision, but also support your wellbeing during pregnancy and breastfeeding.
Our Oceans MOM Prenatal DHA Omega-3 Softgels are specially designed for pregnant and breastfeeding mums. These easy-to-chew softgels come in a delicious strawberry flavour and deliver 350mg of DHA, 365mg of omega-3s, and 15mg of EPA per serving.