Barbecues may traditionally be something of a meat-fest, with burgers, hot dogs and kebabs. But trends are changing and vegan BBQ food looks set to be a staple at barbecues from now on.
With a few clever tweaks, you can still enjoy a tasty, filling barbecue when you're following a vegan diet. If you're not sure what's going to be on offer at a friend's house, consider taking your own vegan burgers or sausages, offer to provide a vegan-friendly side dish or give a few helpful suggestions for plant-based tweaks to popular BBQ favourites.
Vegan BBQ Staples
From vegan burgers to vegan sausages and from chargrilled vegetable skewers to barbecued sweet potatoes, there are so many BBQ staples you can turn to when you're following a plant-based diet.
But when it comes to BBQ side dishes, the usual favourites like creamy potato salads, pasta salads and dips may be off limits, depending on how they've been prepared. But with a few clever, vegan-friendly tweaks, you can still enjoy a tasty, filling BBQ with all the trimmings.
Vegan BBQ Accompaniments
Here are a few of our favourite vegan BBQ recipes to accompany your grilled mains:
1. Vegan Protein Hummus
Hummus is a versatile side dish that goes with so many other dishes; add a dollop to your burger, put some in a wrap with chargrilled falafel, or pile it on to tortilla chips. It's easy to make hummus vegan and this recipe includes a scoop of our Raw Organic Protein Powder to add extra nutrition.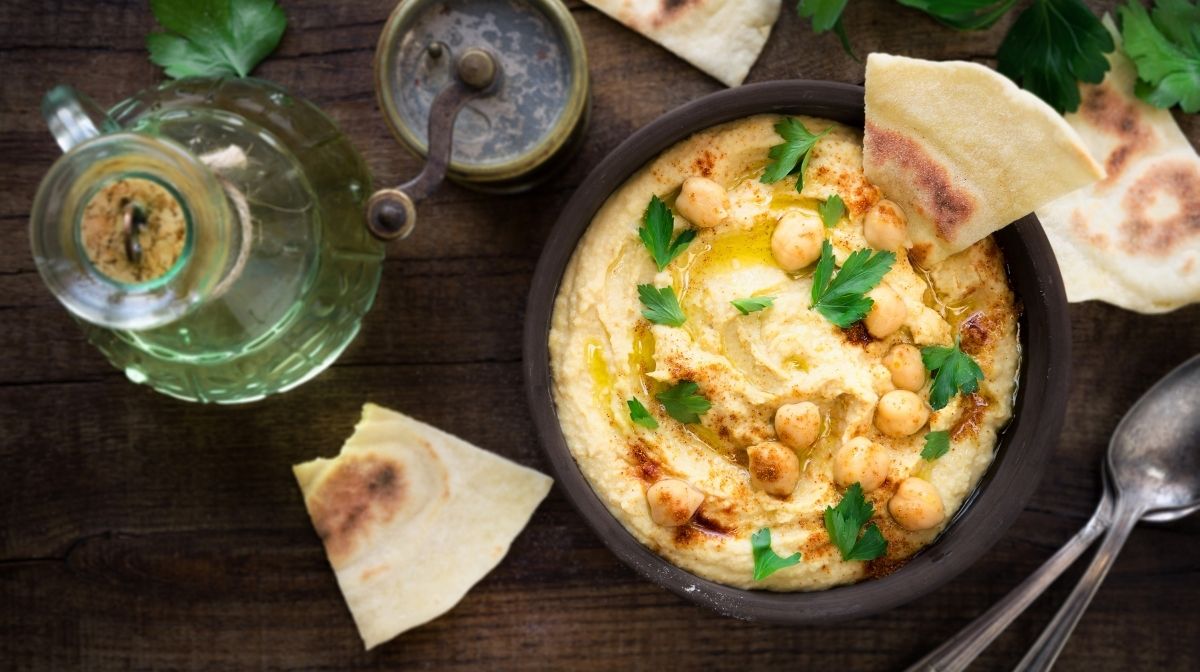 Ingredients:
1tbsp Garden of Life Unflavoured Raw Organic Protein Powder
1 can of chickpeas, drained
2 garlic cloves, peeled and finely chopped
3 tbsp tahini
½ tsp freshly squeezed lemon juice
½ tsp sea salt
1 tbsp cumin powder
2 tbsp water (use more if your hummus is too thick)
Method:
Blend all of the ingredients together in a food processor until smooth.
Transfer into a bowl and enjoy! The hummus can be kept in the fridge for up to a week.
2. BBQ Banana Splits with Creamy Vegan Whip
A barbecued banana that's blackened on the outside, but warm and gooey in the middle, is a delicious treat. To take the edge off the heat and that distinctive chargrilled taste, add a scoop of vanilla or chocolate-flavoured vegan whip with added protein to create a filling, tasty, plant-based BBQ dessert.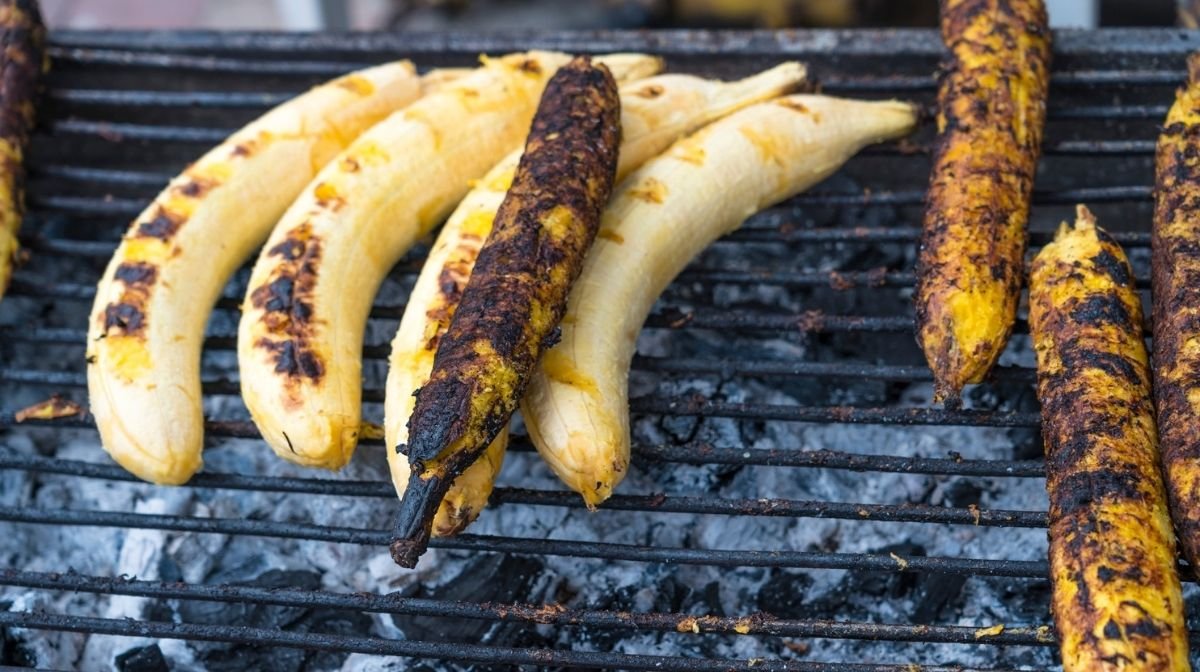 Ingredients:
1 banana per person
1 tin coconut cream
Method:
A few hours before your barbecue, prepare the creamy vegan whip. Remove the lid from the can of coconut cream – you'll see that it's separated, with thicker coconut cream towards the top. Place the tin in the fridge and leave it to harden for around 1 hour.
Scoop the thicker, hardened layer of coconut cream into a large bowl and begin to whisk using an electric hand mixer.
When the cream begins to turn into a whipped consistency, gradually add the protein powder to add flavour to the cream.
Pour the flavoured whip into a bowl and leave in the fridge until ready to serve.
To cook the bananas, wrap each one in foil and place on the grill, turning occasionally until blackened on the outside
Unwrap the foil from around the banana, slice in half lengthways and fill with a generous spoonful of the vegan cream.
3. Refreshing Slushie Drink
Create an ice-cold drink with a spicy kick by adding a little Garden of Life Raw Organic Protein Powder in Vanilla Chai flavour to make a delicious slushie that's ideal for washing down your BBQ grub. Our Raw Organic Protein Powder is also gluten, dairy and soy-free.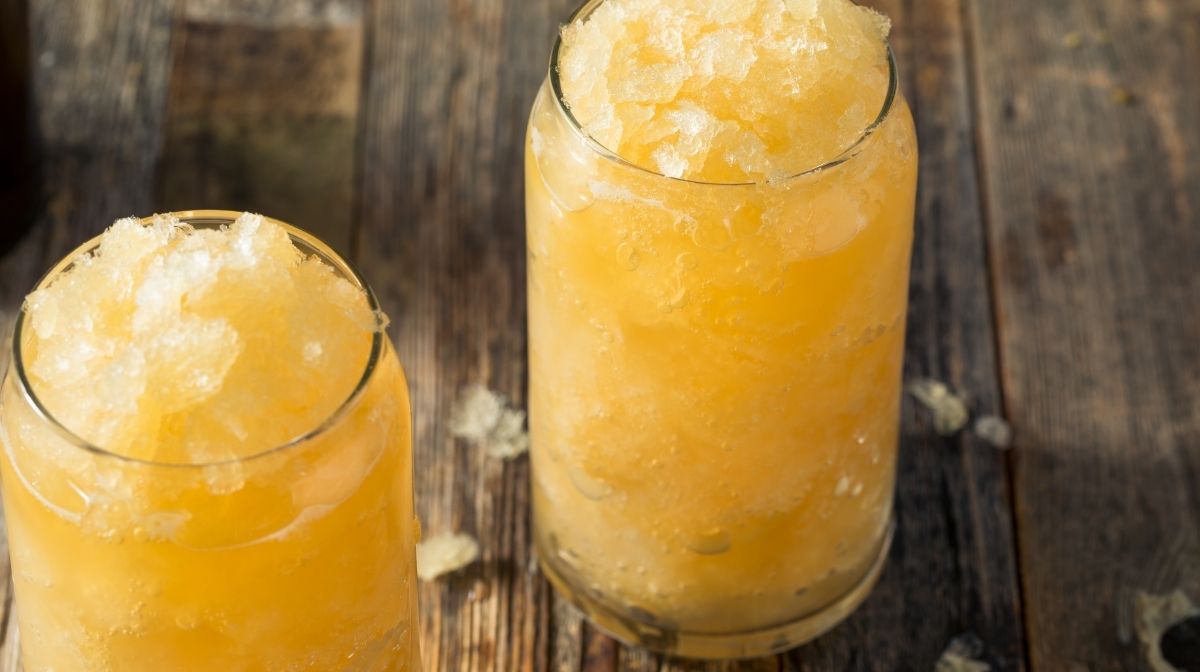 Ingredients:
200g crushed ice
½ scoop Garden of Life Raw Organic Protein Powder in Vanilla Chai
100ml apple juice
Squeeze of fresh lime juice
Method:
Simply add all of the ingredients to a food processor and blend until you have a slushie mixture.
Pour into a glass and enjoy!